Clay Modeling
When I was a student in Nancy I took classes with live models, after moving to the USA I had to stop because I couldn't find a class next to my place. Then I found a class at Leisure Learning with Shelly Townsend. Since then I didn't do anything.
Polymer clay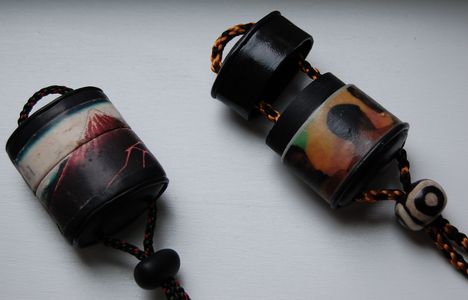 I recently bought several books on Polymer Clay by Donna Kato. Donna Kato has a wonderful eye for color and forms, and her designs are exquisite. I'm in my Japanese period and I fell in love with her Inro boxes.

I struggled a lot with the inkjet transfer technique, I couldn't find the correct paper, apparently HP modified the composition of the paper Donna recommends in her book, now it doesn't work at all! For that box I used the toner transfer technique and I chose a Gauguin painting and then a Hokusai. Of course I made a Kumihimo braid to hold the box.